We offer a huge range of play equipment from play-houses to sand pits to slides, outdoor games and sensory equipment. If you're looking to add children's play equipment to your school, garden, or any other area, then check out what we have to offer!
Play Equipment: what we offer
We can add individual items, or alternatively, we can design and landscape entire play areas. We can lay play surfacing, including bark chippings, rubber compound bark, turf, and so on. This is installed by our team, along with the equipment. Fencing, hedging, planting and other associated tasks can also be completed by ourselves, as part of our comprehensive play equipment service.
Play Equipment: example job
In 2010 we did some work for Animal Crackers in Alrewas. The job involved building the children there a new play are. We installed a mini auditorium for the children to read books on, and built them a new sandpit, shelter and installed some water features. We also made raised flower beds so the children could water plants. We also created a miniature rockery and did some planting.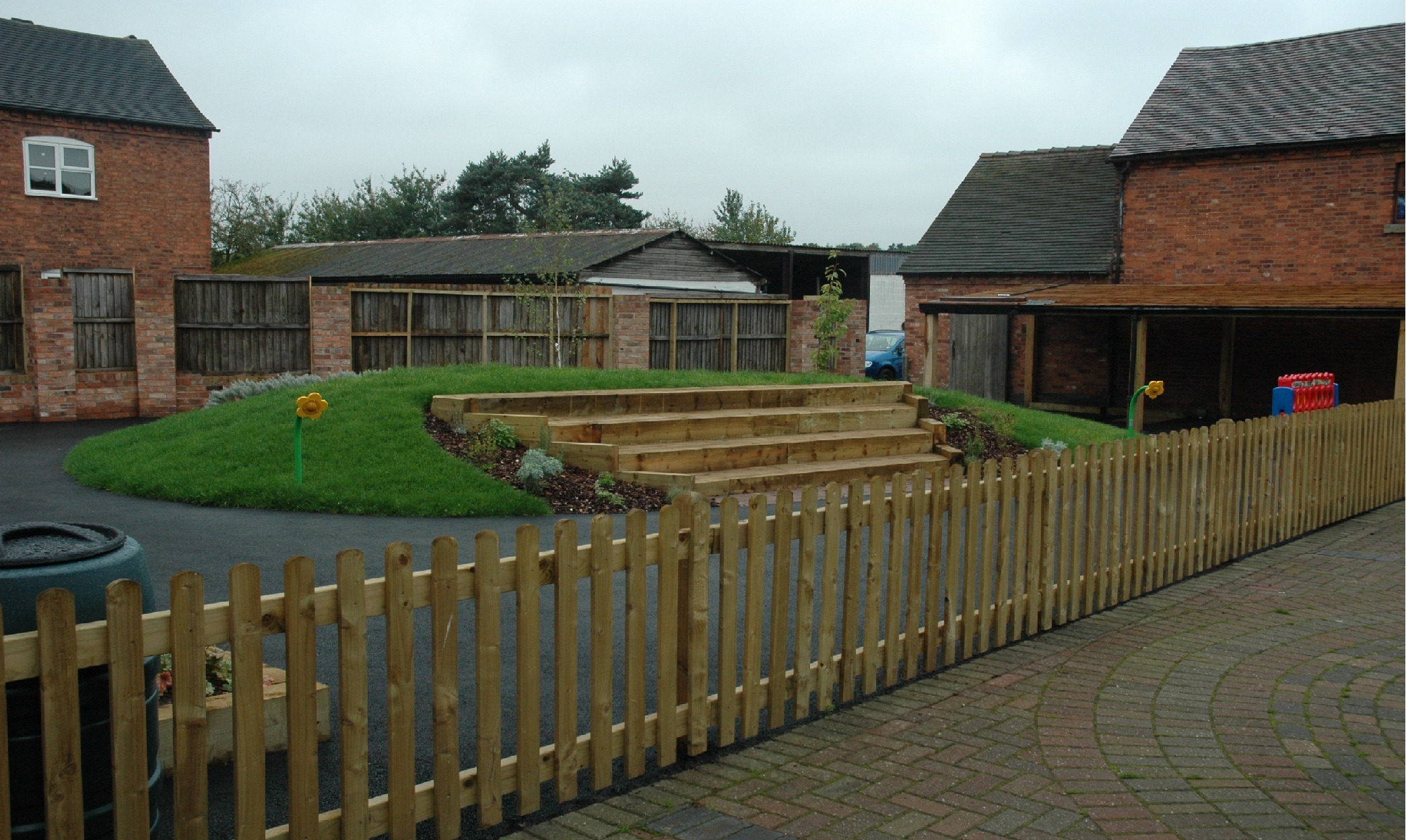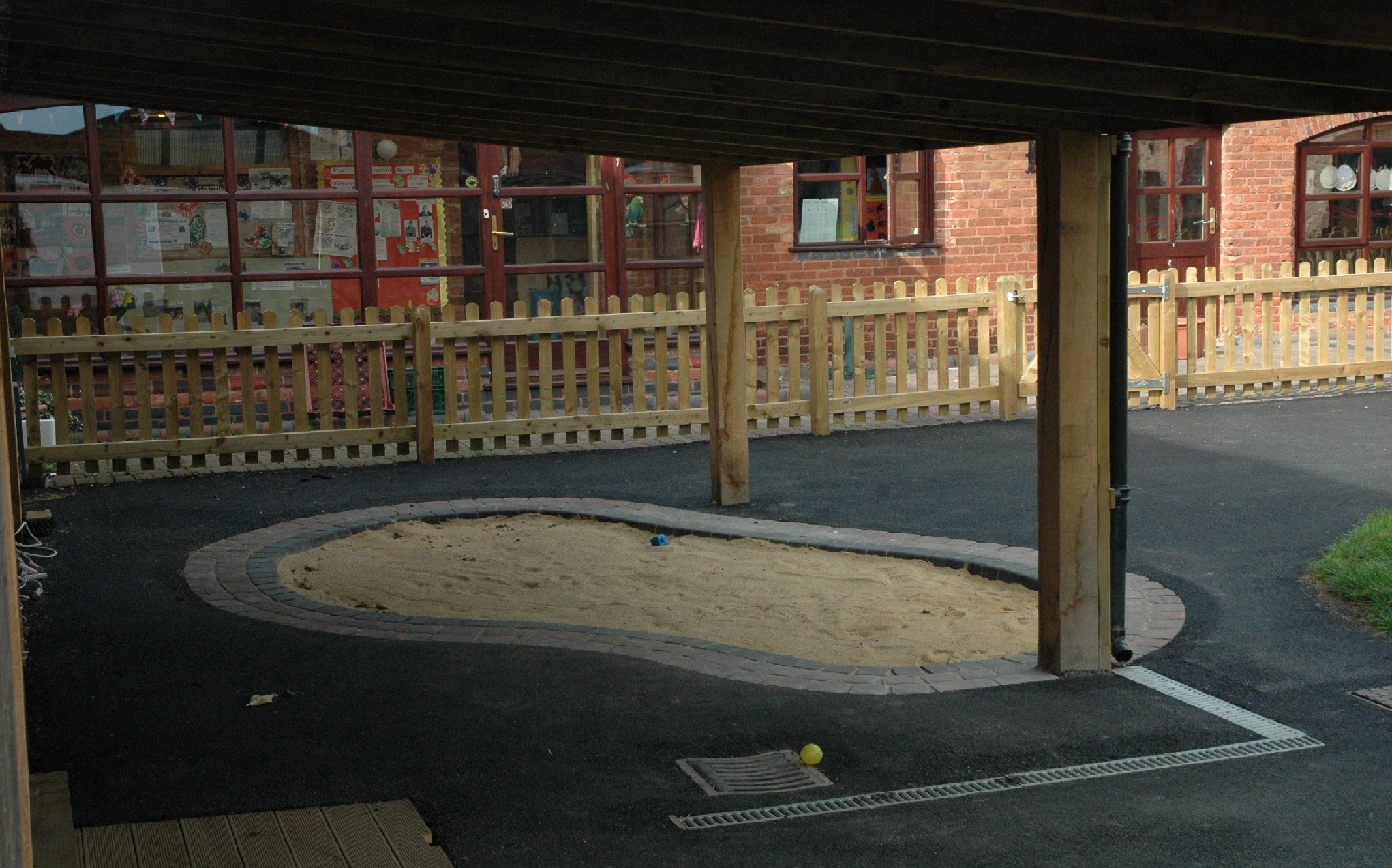 Also in 2010 we installed some play equipment on Fradley park for Fradley Parish Council. We installed three springs, a baby swing and an older swing. We also installed a seesaw and placed some bark chippings around the equipment.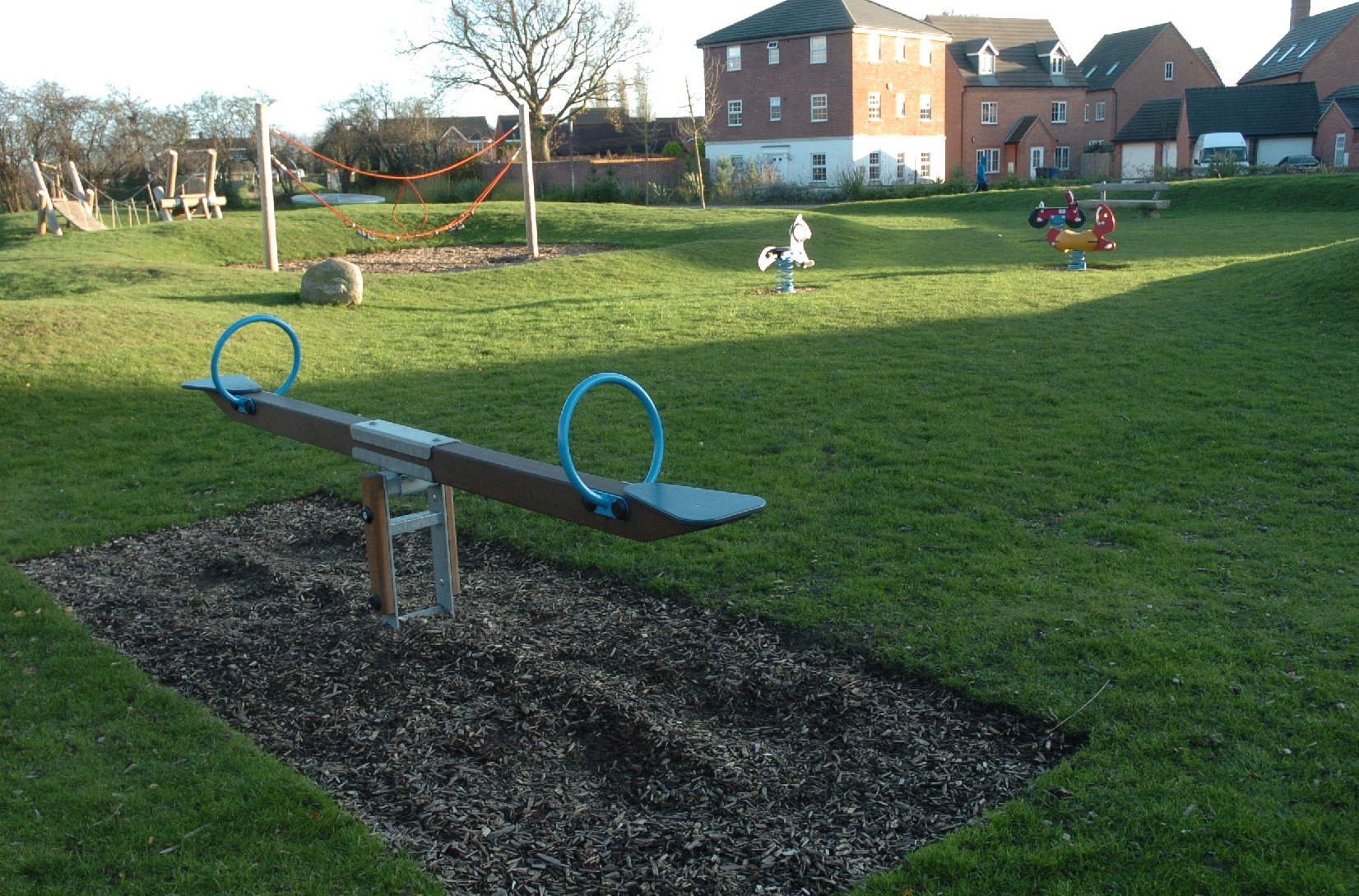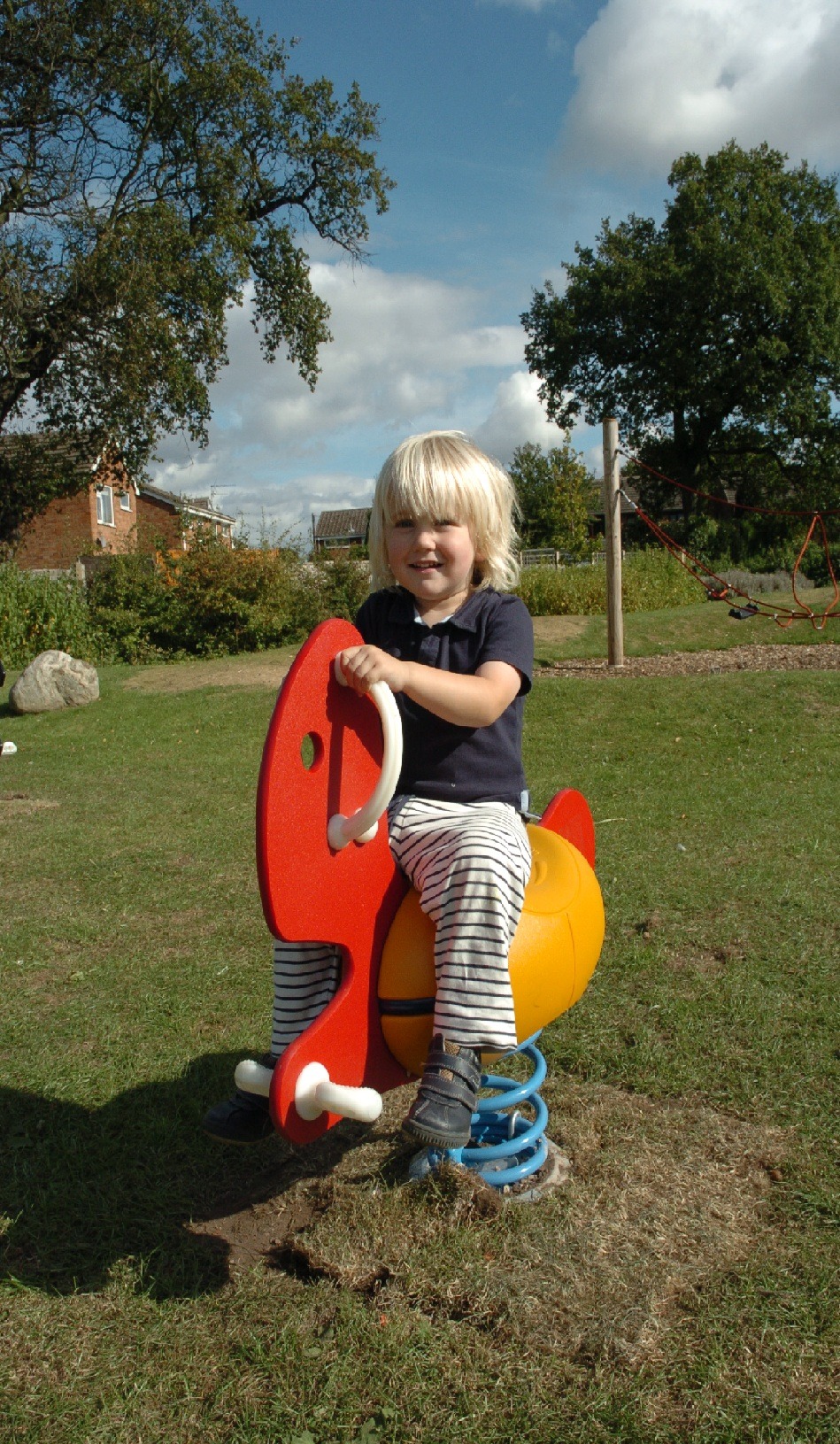 To see a more prolific gallery of what we've worked on in this area, check out our play equipment gallery!